G. O. Carlson, Inc. -- a recognized world leader in providing high performance corrosion and heat resistant materials.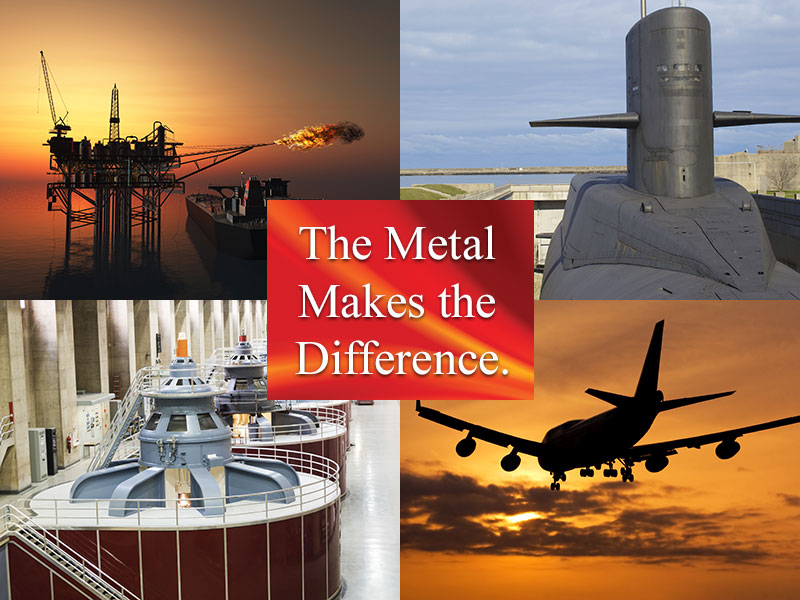 Your metal components need to perform to ever escalating demands. Providing longer life cycles, enhanced performance and productivity. You need specialty alloys with uncompromising quality, superior cleanliness and exact chemistries.
G. O. Carlson Inc. can provide the high-quality alloys you need to get the job done right the first time. In virtually any grade, size or shape. Through our divisions, we can supply ingot, billet, round bar, forged block, master alloy pig ingot for casting applications, weld wire and plate products. In stainless steel, nickel alloys, copper-nickel, and other specialty grades including austenitic, high-strength and corrosion resistant alloys.
A state of the art chemical laboratory with various spectrometers, analyzers and survey meters ensure(s) metallurgical accuracy and repeatability. Value added processing is provided from our 100,000 sq ft, state of the art wrought products facility with numerous saws and lathes, a round bar processing cell with straightening and peeling capabilities, and UT contact, immersion and hardness testing.
G. O. Carlson Inc. includes: